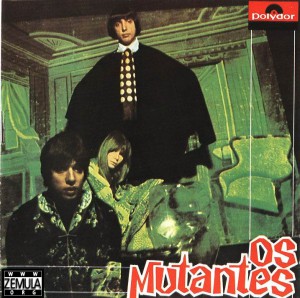 Os Mutantes ("The Mutants") is an amazing influential Brazilian band from the Tropicalismo movement. Founded in 1966, Os Mutantes played strange popy psycheledic/progressive rock, importing in Brazil sounds coming from the US, the UK and the rest of Europe at the time, integrated with the new sounds and explorations of the Tropicalismo movement (special mention to
, beautiful cover from French Françoise Hardy). Fantastic stuff!
This compilation contains 13 albums, and is presented as their full discography.
bought for 5 Reals (1.6€) Near Praça Roosevelt in São Paulo.
Not-totally-random playlist: