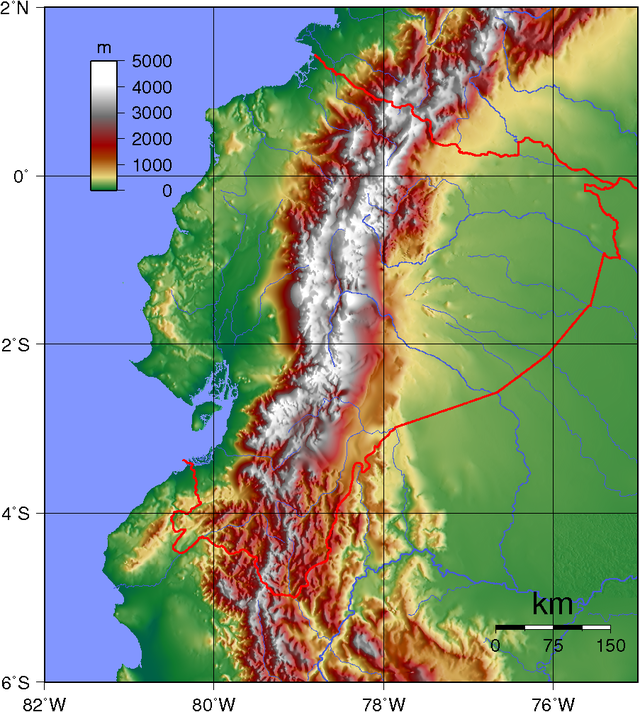 This compilation is dedicated to the two years of Julian Assange stranded in the embassy of Ecuador in London, wishing that he walks away soon. His courage, contagious indeed, is an example for all of us. <3
Ecuadorian music is striking not only by the incredible talent of its musicians, but also by the wide range of influences: colonial European with Andean sounds and melodies, Afro-carribean and Pacific costal rythms all beautifully mixing and interacting together! So much for such a small country!
The instrumental tracks of this compilation are from diverse styles from mambos to cumbia, some jazzy tracks, some other orchestral… including many one could instantaneously imagine as epic soundtracks of movies from the 70s! (special crush for Mosaico, heard also in the amazing "Cumbia de Antaño – Shark DJ")
How delicious are these touches of hammondesque organs and old synths! What a charming oldschool relaxed and melodic compilation (134 tracks)! <3
bought for 1US$ in a park en Quito, Ecuador.
Playlist selected with datalove:

Track Listing:
001 PASEO COSTEÑO.mp3
002 MI NEGRA.mp3
003 EL AGUACATE.mp3
004 ALEGRIAS.mp3
005 OJOS TENTADORES.mp3
006 EL ALMA EN LOS LABIOS.mp3
007 AIRES DE MI TIERRA.mp3
008 REPROCHE.mp3
009 CORAZON QUE NO OLVIDA.mp3
010 YO NO SE SI TE QUIERO.mp3
011 AL MORIR LAS TARDES.mp3
012 SOMBRAS.mp3
013 NO TE OLVIDARE.mp3
014 SI NO PUEDO OLVIDARTE.mp3
015 ANGEL DE LUZ.mp3
016 EL BESO.mp3
017 VAMOS LINDA.mp3
018 TUS POEMAS.mp3
019 NUNCA FUISTE.mp3
020 ME HAS ROBADO EL CORAZON.mp3
021 VAN CANTANDO POR LA SIERRA.mp3
022 EN MI VIEJO SAN JUAN – PRECIOSA.mp3
023 AMADA AMANTE – EL PADRINO.mp3
024 DOS ALMAS – DOS GARDENIAS.mp3
025 LAGRIMAS NEGRAS.mp3
026 PERDON – OBSESION.mp3
027 DESAHOGO – MOTIVOS.mp3
028 NO LLORES POR MI ARGENTINA – CHIQ.mp3
029 LA NAVE DEL OLVIDO.mp3
030 CUANDO TU NO ESTAS – DESDE AQUEL.mp3
031 CONTIGO- SIN TI.mp3
032 POR AMOR 1.mp3
033 NUESTRO AMOR – SOMBRAS.mp3
034 LLANTO DE LUNA – NUNCA – PIENSA E.mp3
035 SABOR A MI – USTED.mp3
036 CAMPANITAS DE CRISTAL – QUISQUEYA.mp3
037 SOMOS – NUESTRO JURAMENTO.mp3
038 VOY – SABOR A NADA.mp3
039 AMOR PERDIDO – DESVELO DE AMOR.mp3
040 MOSAICO ,CUMBIA DE BUENAVENTURA 1.mp3
041 MOSAICO ,FANTASIA NOCTURNA, VIL 1.mp3
042 MOSAICO , LA MALVADA, LA GUAYAB 1.mp3
043 MASAICO, EL CABLE ,LA CHICHERA 1.mp3
044 MOSAICO, ANGELITOS NEGROS,LOS E 1.mp3
045 ACUARELA DE RIO 1.mp3
046 MOSAICO, LAMENTO DE CUMBIA, EL 1.mp3
047 MOSAICO , HACE UN MES, DOMINGO PO.mp3
048 SERENATA GUAJIRA 1.mp3
049 LA PIRAGUA 1.mp3
050 LA CAÑAHUATERA 1.mp3
051 MOSAICO, LA YERBITA , LA BURRIT 1.mp3
052 MOSAICO, RECUERDOS , TEMA DE LA 1.mp3
053 LA HAMACA GRANDE 1.mp3
054 PAJARO AMARILLO 1.mp3
055 LA PLAYA, EL CIEGO , TODAVIA 1.mp3
056 TABACO Y RON 1.mp3
057 ALMA LOJANA 1.mp3
058 UNAMOS LOS CORAZONES 1.mp3
059 GUAYAQUIL DE MIS AMORES 1.mp3
060 OJOS AZULES 1.mp3
061 AQUELLOS OJOS 1.mp3
062 SENDAS DISTINTAS 1.mp3
063 AMBATO TIERRA DE FLORES 1.mp3
064 UN TRISTE DESPERTAR 1.mp3
065 PERLA ECUATORIANA 1.mp3
066 PASIONAL 1.mp3
067 CHOLA CUENCANA 1.mp3
068 A UNOS OJOS 1.mp3
069 EL INDIIO LORENZO 1.mp3
070 ROMANCE DE MI DESTINO 1.mp3
071 PESARES 1.mp3
072 MORENA LA INGRATITUD 1.mp3
073 FLORES NEGRAS 1.mp3
074 LAMPARILLA 1.mp3
075 TAITA SALASACA , EL PILAHUIN ,C 1.mp3
076 EL CAPARICHE 1.mp3
077 INVERNAL 1.mp3
078 BOQUITA DE CEREZA 1.mp3
079 MI PANECILLO QUERIDO 1.mp3
080 LAS QUITEÑITAS 1.mp3
081 ROSARIO DE BESOS 1.mp3
082 AL MORIR DE LAS TARDES 1.mp3
083 MANABI 1.mp3
084 JARDIN DE MIS RECUERDOS 1.mp3
085 TU Y YO.mp3
086 ADORACION.mp3
087 AL MORIR DE LAS TARDES.mp3
088 BEATRIZ.mp3
089 AMOR Y ALEGRIA.mp3
090 CORAZON QUITEÑO.mp3
091 NOCTURNO.mp3
092 SANTUARIO DE AMOR.mp3
093 ALEJANDOSE.mp3
094 PARA TI CARMELA.mp3
095 ALMA SOLITARIA.mp3
096 ALZA QUE TE HAN VISTO.mp3
097 TIERRA LABRANTIA.mp3
098 LAGRIMAS Y RECUERDOS.mp3
099 AL BESAR UN PETALO.mp3
100 EN LAS LEJANIAS.mp3
101 EL AGUACATE.mp3
102 CANTARES DEL ALMA.mp3
103 CARNAVAL DE LA VIDA.mp3
104 CONFESION.mp3
105 CUANDO TE RECUERDO.mp3
106 LA VENTANA DEL OLVIDO.mp3
107 SOLO TU.mp3
108 AMOR QUE RENACE.mp3
109 OJOS NEGROS.mp3
110 LAS TRES MARIAS.mp3
111 SENTIRSE SOLO.mp3
112 SOÑABA.mp3
113 DANZA ECUATORIANA.mp3
114 AMARGURAS.mp3
115 ESTA PENA MI.mp3
116 ORACION DEL OLVIDO.mp3
117 VASO DE LAGRIMAS.mp3
118 AMOR GRANDE Y LEJANO.mp3
119 REIR LLORANDO.mp3
120 PEQUEÑA CIUDADANA.mp3
121 CORAZON QUE NO OLVIDA.mp3
122 ALMAS GEMELAS.mp3
123 PLEGARIA.mp3
124 MI PRIMER AMOR.mp3
125 OJOS VERDES.mp3
126 MI ULTIMO ADIOS.mp3
127 ARIAS INTIMAS.mp3
128 AMOR SUBLIME.mp3
129 AMOR PERDIDO.mp3
130 TATUAJE.mp3
131 NO TE PODRE OLVIDAR.mp3
132 GEMA AZUL.mp3
133 OSCULOS.mp3
134 Track 26.mp3